Oct 23, 2020
MDSAP
Certificate & ISO 13485:2016 as a resultant of a true team effort, issued today by TüV USA certifying that the Rovers Medical Devices Quality Management System is in conformance with ISO 13485:2016 under MDSAP for Medical Device requirements.
Very proud to be able to share this recognition of our undisputed embedded attention to above par Quality, in procedures and products. To the benefit of all stake holders involved, and designed with the end-user and patient in mind.
We Care for The World.
Please find the MDSAP-certificate under: About Rovers / Quality Certificates 
Feb 13, 2017
New publication in the Int. Journal of Cancer titled: "Human papillomavirus self-sampling for screening non attenders: Opt-in pilot implementation with electronic communication platforms"
In this study the Evalyn device was used with RFID chip for identification.
Jan 14, 2017
HPV self-sampling to become new public cervical cancer screening alternative in the Capital Region of Denmark
HPV self-sampling to cervical screening non-attenders will become a public health care offer in 2017 for women in the Capital Region of Denmark. Initiatives and funding to improve the screening attendance, among them HPV self-sampling, has been described in the "Cancer Act-4" released by the Danish Ministry of Health in October ´16 after receiving recommendations from the Danish Medical Authority in August of the same year.
The Rovers Evalyn device has been chosen for this purpose.
More information can be found on:
https://www.linkedin.com/pulse/hpv-self-sampling-become-new-public-cervical-cancer-screening-bonde?trk=prof-post
Dec 9, 2015 Media Release
Rovers Medical Devices wins the first tender for self-collection sets for hrHVP testing in the new National Cervical Cancer Screening Program in the Netherlands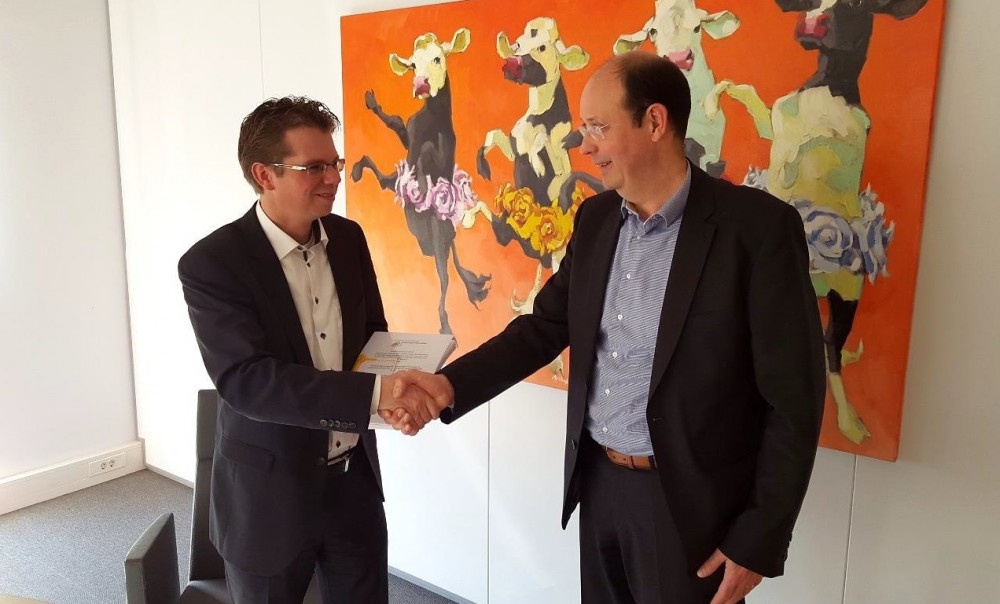 Rovers Medical Devices is proud to announce that it has been awarded a 5-year contract by the FSB (Collaboration Facility Population Screening) in the Netherlands for the supply of the Rovers® Evalyn® Brush self-collection set for hrHPV testing for non-responders of the national cervical cancer screening program. The decision concludes an extensive public tender process in which providers were assessed on their ability to meet performance, quality and pricing criteria.
In the Netherlands, non-responders of the cervical cancer screening program account for more than 50% of all the cervical cancer cases. It is expected that the possibility for non-responders of the cervical cancer screening program to use a self-collection set for hrHPV testing will lead to a significant reduction in the number of women that will develop cervical cancer.
Announcement Dutch Ministry of Health, Welfare and Sport:
http://www.rivm.nl/
About the Evalyn® Brush from Rovers Medical Devices
The Evalyn® Brush was specifically developed for the purpose of self-sampling at home. In total more than 50000 women have been involved in studies in which the Evalyn Brush was used. The product was validated in studies targeting different population groups: high risk, responders and non-responders of the screening program. The Evalyn® Brush has in-built features to assure correct sample taking by women.
About Rovers Medical Devices
Rovers Medical Devices is based in Oss, the Netherlands. Rovers designs, develops, manufactures and markets cell sampling devices for cytological-, bacteriological-, viral (HPV)-, and DNA testing. Rovers® products are being used in more than 50 countries all over the world.